The capital of Malaysia's enormous Terengganu state is Kuala Terengganu. The state is over 13,000 square kilometres in size and is located on the South China Sea coast. Beautiful small towns, lovely islands, charming villages, and of course the main draw, Kuala Terengganu, the state capital, can all be found inside Terengganu.
1. Chinatown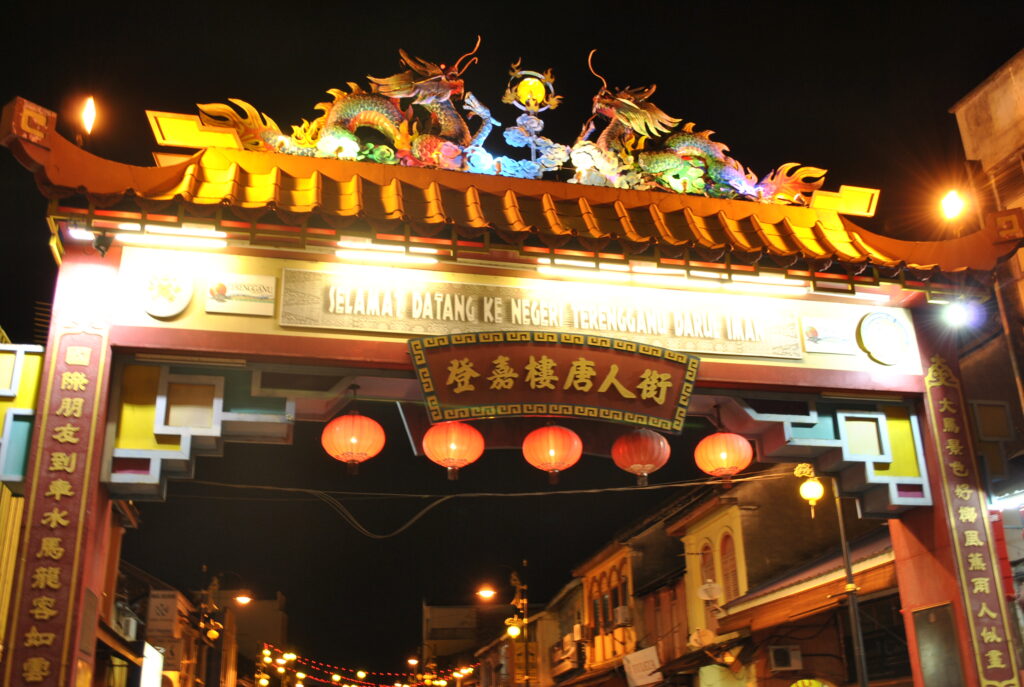 Due to Kuala Terengganu's substantial Chinese community, you can explore the charming Chinatown neighbourhood while you are there.
This region in Kuala Terengganu, called in Malay as Kampung Cina, was likely established at the end of the 19th century.

You can stroll around the meandering alleyways and take in the views. Here, you will find numerous traditional businesses and buildings constructed in the Chinese style.
The UNESCO World Monument Watch Program lists this area of town as a heritage site.
2. Bukit Puteri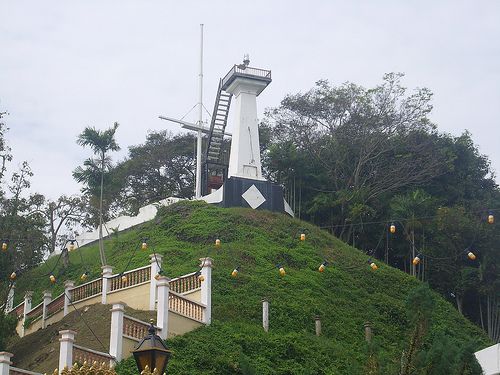 There are a set of stairs that lead up to Bukit Puteri in Kuala Terengganu, close to the Central Market.
Around 200 metres are required to reach the summit, but once there, you'll be rewarded with stunning views over the city that make the ascent worthwhile.
The decaying remains of a fort that would have been from the 19th century can also be found at the top of the hill.
Apart from several ceremonial bells and cannons, not much of the fort is still standing today.
3. Pantai Batu Buruk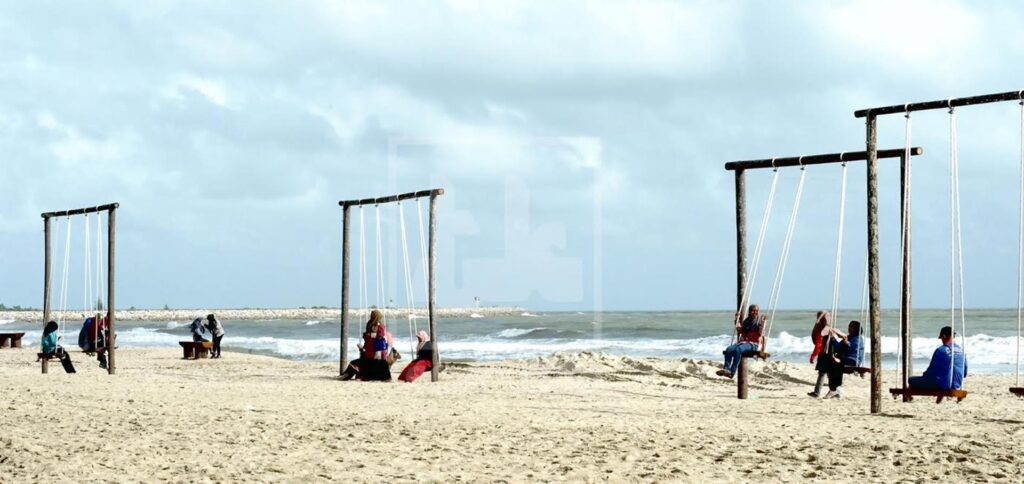 One of Kuala Terengganu's busiest beaches, Pantai Batu Buruk, is the place to go if you want to locate some sand.
A large stretch of sand can be found here, and you can enjoy the lovely view over the lake.
On weekends, local families go to the beach, which means you might want to avoid going there.
You might wish to look at the calendar concurrently because it is conveniently situated across from the Cultural Centre Stage, where you can see a cultural performance.
4. Teck Soon Heritage House

The Teck Soon Heritage House is painted in three different shades of blue, so you will identify it before you even see it.
The home, which is located in Chinatown's historic district, once belonged to the renowned Teck Soon Trading Company.
It has since been renovated into a museum where you can learn about the history of Kuala Terengganu's Peranakan or Straits Chinese culture.
5. Pulau Redang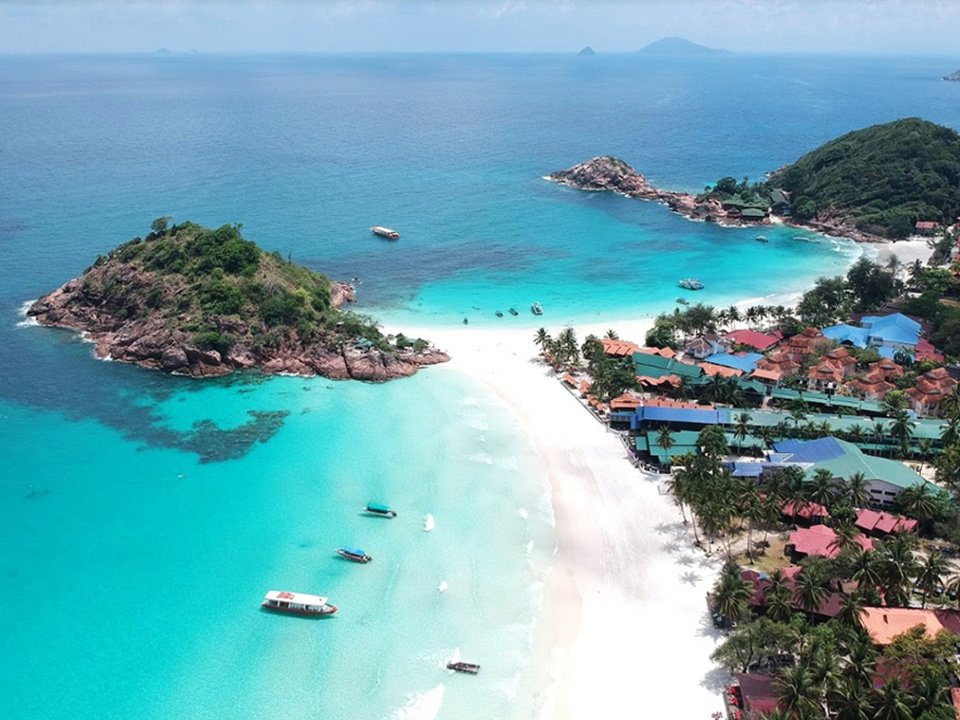 Go to Redang Island, or Pulau Redang as it is known in Malay, if you want to leave Kuala Terengganu proper.
This region of Malaysia is noted for having a variety of undersea delights, and the island is a part of the larger Redang Island Marine Park.
These include more than 3,000 species of fish and about 500 different varieties of coral.
Additionally, there are over a thousand different varieties of bivalves to be found here, and diving and snorkelling are both very popular activities.
This is a fantastic day trip from Kuala Terengganu, or you can spend the night and enjoy the tranquilly of the island.
6. Muzium Negeri Terengganu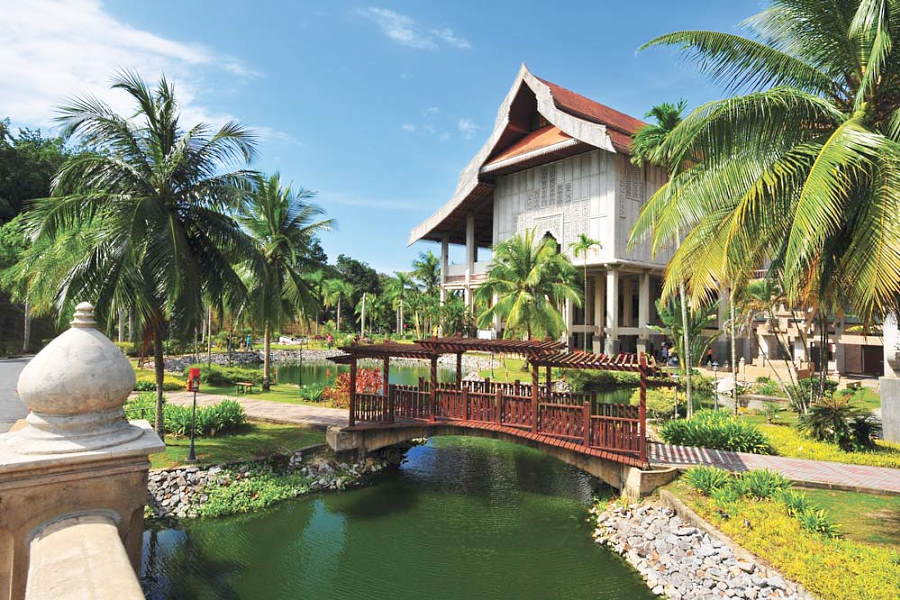 The official state museum of Terengganu, Muzium Negeri Terengganu, is one of the biggest in Malaysia.
The museum is actually made up of four different buildings, including the Maritime Museum and a number of replicas of traditional homes, making it more of a museum complex.
You may also learn more about the unique history and culture of this region of Malaysia in the Royal Gallery, Islamic Gallery, Craft Gallery, and Natural Gallery.